A Baby's Umbilical Cord Was Wrapped 6 times Around His Neck And They Delivered Naturally
During pregnancy, every mother prepares for the arrival of her baby. But on more than one occasion, things do not go as the family had planned and everything remains in the hands of the doctors. A woman is at home celebrating with her baby after a delivery that left the medical team in shock.
The baby was born in the city of Yichang in China.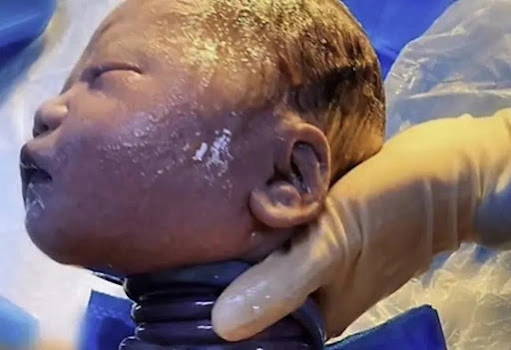 The woman, known by her surname Dai, gave birth at the Yichang Central Hospital in Hubei Province. By the time of delivery, the baby had completed 40 weeks of gestation and they calculated that everything would be in order. However, a couple of tests revealed that she had the umbilical cord tangled around her neck.
In extreme cases, a tangled umbilical cord can cause birth suffocation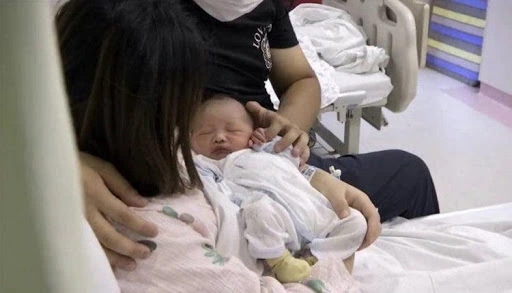 This happens often and can sometimes be a high risk for the baby. However, the doctors thought that in this case the cord was not a real threat and they went ahead with a natural delivery. Once the baby was born, everyone in the room saw it and gasped.
An estimated 25% of births include complications with the umbilical cord.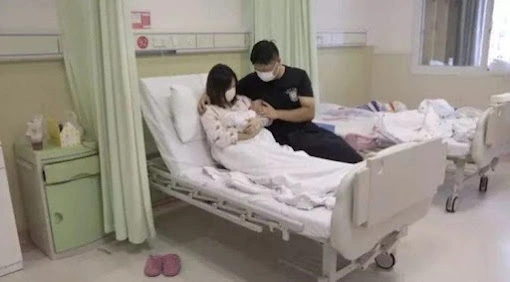 Indeed, the umbilical cord was around his neck but did not make a single turn as they had expected. The cord circled the baby no less than 6 times, but the little one seemed ready to fight for his life and was in surprisingly positive health.
"In my 23 years of experience, this is the first time I have seen this,"
said one of the doctors.
Immediately, the doctors treated him and a couple of hours later they gave the good news to the parents. The cord hadn't left any problem on the little one and he was now completely healthy. Li Hua, the director of the Obstetrics department, released the news on social media and explained that it was a truly unique case.
"A tangled umbilical cord is not unusual. If it is long enough it does not usually cause problems. But 6 laps on the neck is something we've never seen before"
Said Li Hua.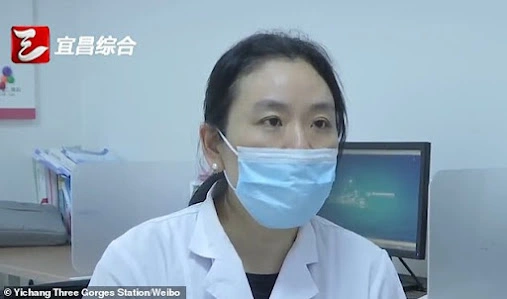 It is a real relief to know that both the baby and mother are doing great. Many babies suffer from breathing difficulties in situations like this, but this little one has a great desire to live and overcome any difficulties. 
Have you heard of a case like this? Feel free to share it to celebrate that everything went wonderfully and that the baby is at home with her family.