Meet The World's Smallest Bird, the Bee Hummingbird
These little birds are called bee hummingbirds. They live on the West Coast of the United States, including Alaska during the summer. But there's another kind of bee hummingbird that's smaller and lives in Cuba.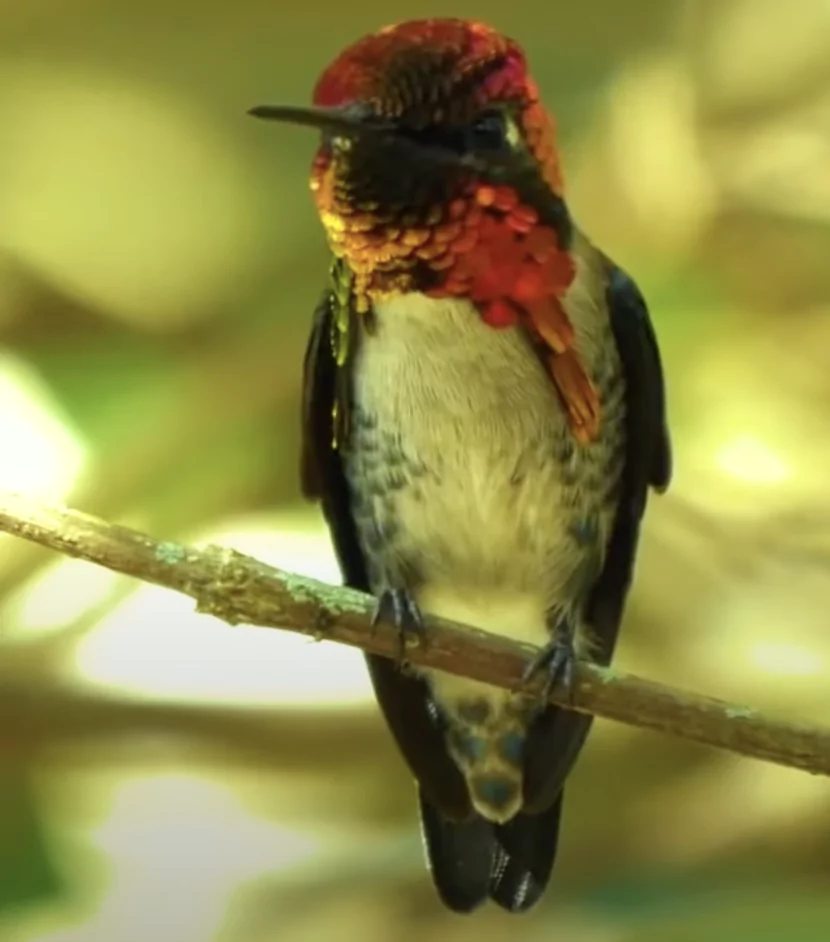 These birds are really tiny and special. They're about the size of a bee, only 5-6 centimeters long, and weigh less than 2 grams. Their colorful feathers make them stand out, like all hummingbirds, and they shine like flying diamonds. If you ever get the chance to see them, don't miss it!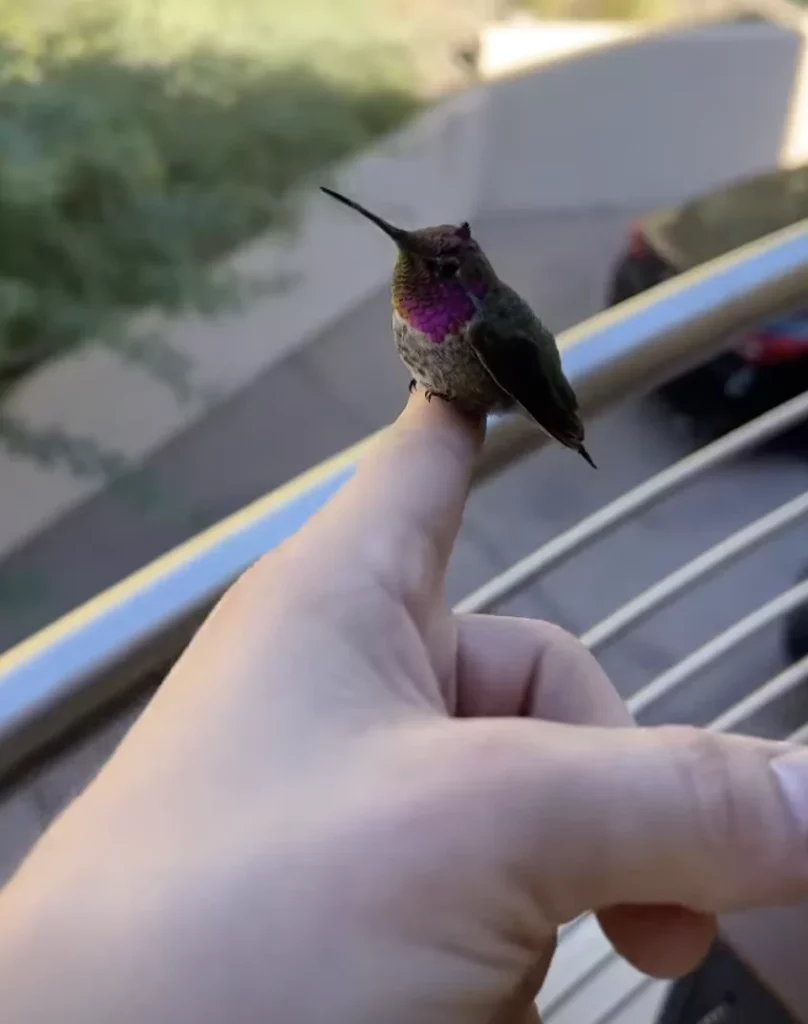 When it's time for them to find a partner, the males turn green with bright red necks in March. The females, on the other hand, are blue with a black belly and neck. The males become bright pink and red to show off and attract the females. They even do aerial dances and sing to impress them.
The eggs they lay are really tiny, about the size of a coffee bean. But the mother bird is very protective and won't let the father near the eggs because their colorful feathers might attract predators.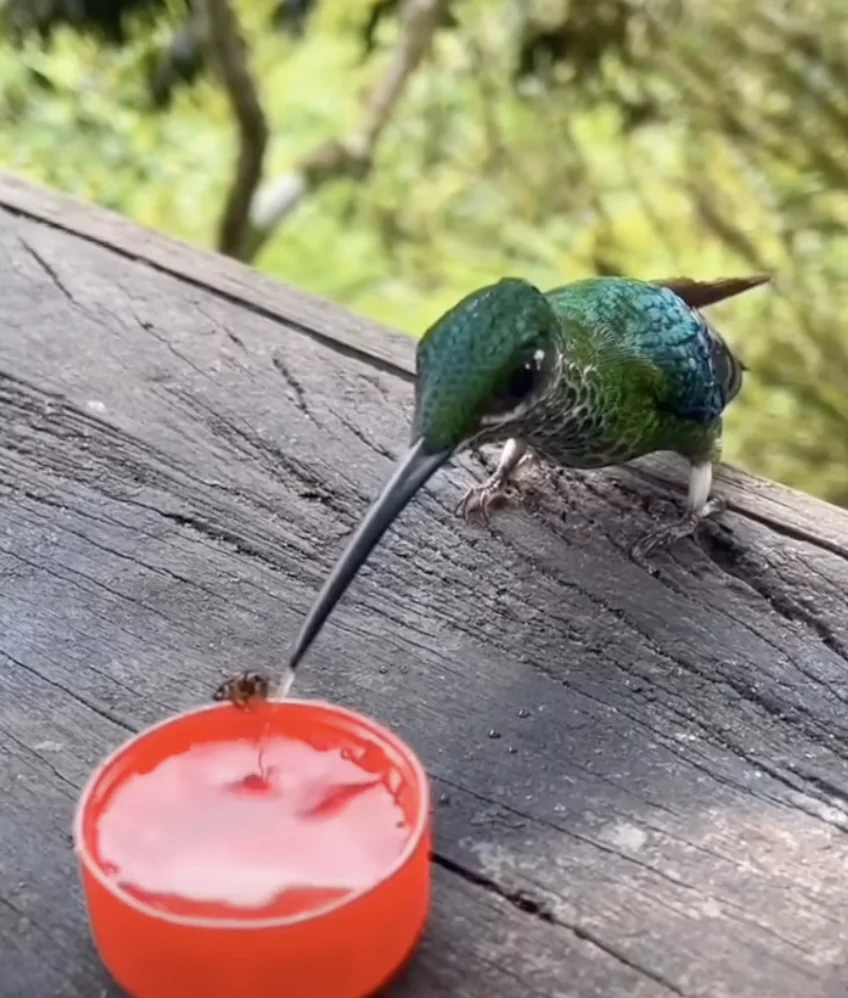 Bee hummingbirds, like other hummingbirds, like to drink nectar from flowers. They also eat insects and spiders sometimes. They help plants make more plants by visiting lots of flowers every day, around 1,500! But these little birds don't go on long journeys like some other birds. They stay in their home in Cuba and like the warm weather.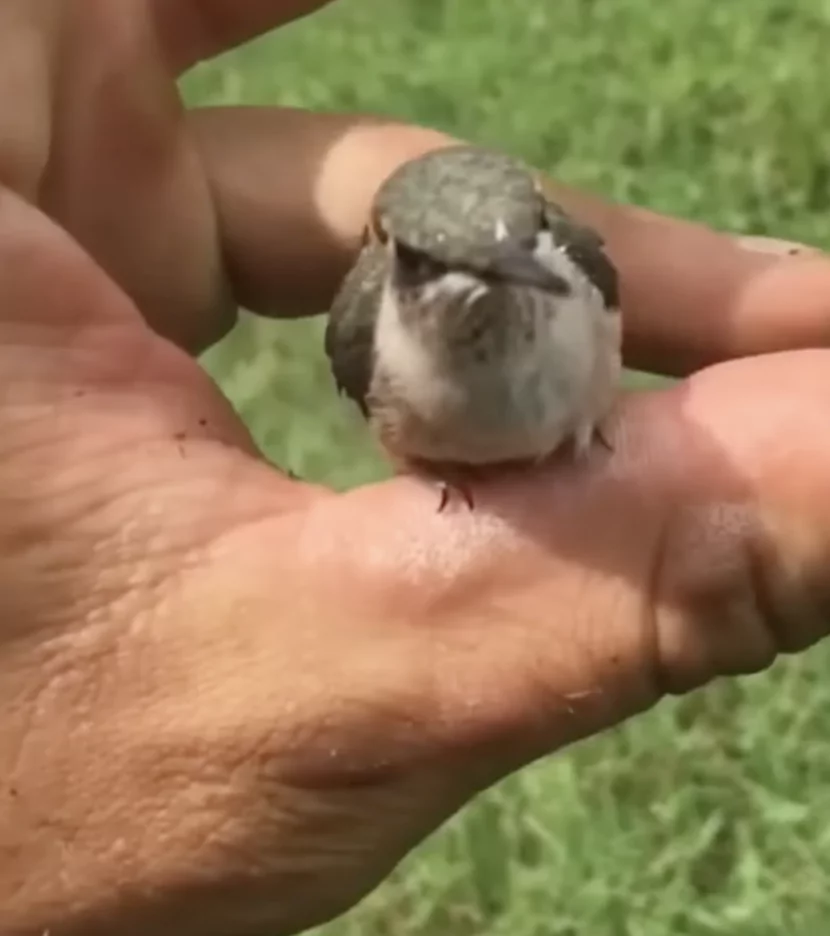 Sadly, the bee hummingbird is in trouble, and its population is going down. We should work together to protect the environment and keep these wonderful birds safe.
The bee hummingbird is a unique and fragile creature, often described as an evolutionary wonder. These little birds are incredibly tiny, measuring just 5-6 centimeters in length and weighing less than 2 grams. Their iridescent feathers shine beautifully, setting them apart from bees, and they resemble flying jewels when they take to the air. If you're fortunate enough to see one, don't miss the chance!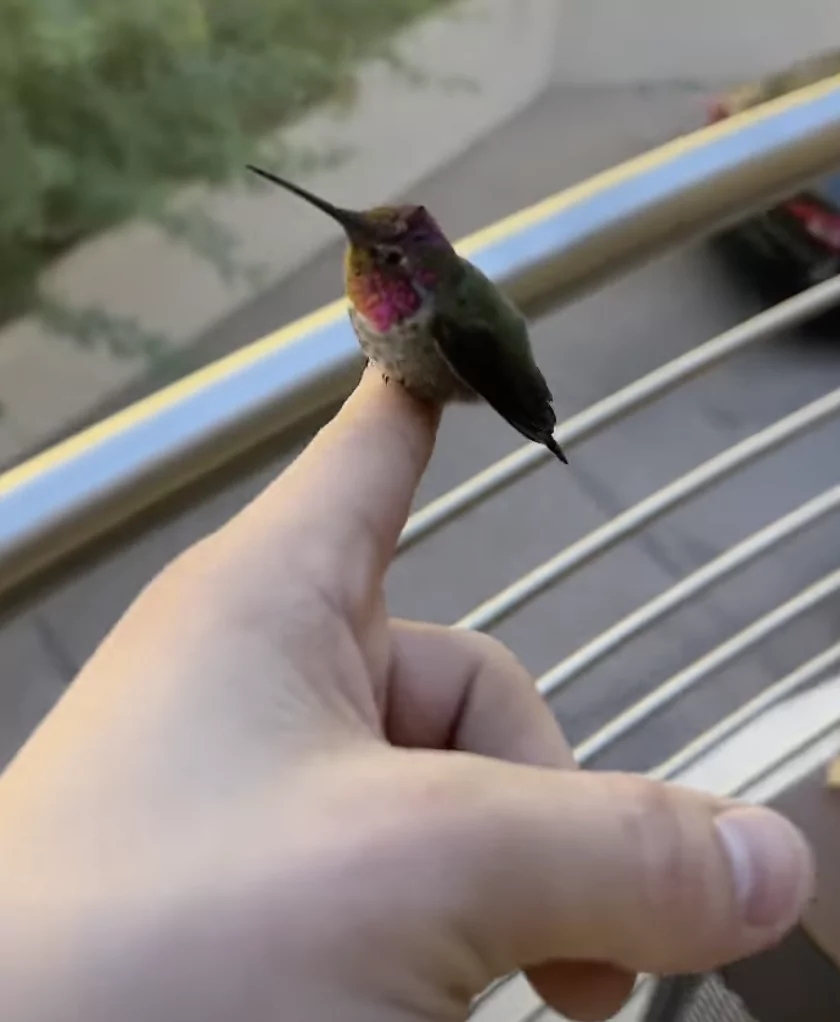 Facts About World's Smallest Bird, the Bee Hummingbird
Tiny Dimensions: The Bee Hummingbird (Mellisuga helenae) is the smallest bird on Earth. Adult males typically measure just 2.0 to 2.4 inches (5.1 to 6.1 centimeters) in length, while females are slightly larger.
Feather Colors: These miniature birds exhibit stunning iridescent plumage that can shimmer in various shades, depending on the angle of the light. Males often have vibrant, colorful feathers, including iridescent greens and reds.
Endemic to Cuba: Bee Hummingbirds are native to Cuba, making the island nation their primary habitat. They are not found anywhere else in the world.
Nectar Lovers: These tiny birds are nectarivores, which means they primarily feed on flower nectar. Their long, specialized bills allow them to reach deep into blossoms to access the sweet nectar.
Rapid Wing Beats: Bee Hummingbirds are known for their incredibly fast wing beats. They can flap their wings up to 80 times per second, enabling them to hover in mid-air and fly in any direction, including backward.
Mating Rituals: During the breeding season, male Bee Hummingbirds perform intricate aerial displays to attract females. These displays can involve rapid dives and chirping sounds.
Small Nests: The tiny size of the Bee Hummingbird extends to their nests. They construct tiny, cup-shaped nests made of plant fibers, moss, and spider silk, often hidden in vegetation.
Egg Size: The eggs laid by Bee Hummingbirds are incredibly small, similar in size to a coffee bean. They typically lay two eggs in each clutch.
Conservation Concern: Bee Hummingbirds are currently classified as "near threatened" due to habitat loss and other environmental factors. Conservation efforts are essential to protect these remarkable birds.
Ecosystem Contributions: These miniature marvels play a vital role in their ecosystem by aiding in pollination. As they visit numerous flowers each day to feed on nectar, they inadvertently transfer pollen from one blossom to another, promoting plant reproduction.
Temperature Preferences: Bee Hummingbirds are adapted to subtropical and tropical climates, and they do not migrate. They remain in their native Cuba year-round, preferring warmer temperatures.
Unique Species: There are two recognized species of Bee Hummingbirds: the Cuban Bee Hummingbird (Mellisuga helenae) and the Bahama Woodstar (Calliphlox evelynae), which is found in the Bahamas and the Turks and Caicos Islands. The Bahama Woodstar is slightly larger than the Cuban Bee Hummingbird.
| Fact / Detail | Information |
| --- | --- |
| Common Name | Bee Hummingbird |
| Scientific Name | Mellisuga helenae |
| Size (Male) | 2.0 to 2.4 inches (5.1 to 6.1 cm) |
| Size (Female) | Slightly larger than males |
| Native Habitat | Cuba |
| Range | Endemic to Cuba, not found elsewhere |
| Plumage Colors | Iridescent greens, reds (males), subtle colors (females) |
| Diet | Nectar, insects, and spiders |
| Wing Beats | Up to 80 times per second for hovering |
| Mating Rituals | Intricate aerial displays to attract females |
| Nesting Habits | Tiny, cup-shaped nests hidden in vegetation |
| Egg Size | Similar in size to a coffee bean |
| Conservation Status | Near threatened due to habitat loss |
| Ecosystem Contribution | Promotes pollination by transferring pollen between flowers |
| Climate Preferences | Subtropical and tropical climates, non-migratory |
| Other Species | Bahama Woodstar (Calliphlox evelynae), slightly larger than Cuban Bee Hummingbird |