How to Take Care Of Your Wisteria Flowers
Wisteria flowers can be a stunning addition to your garden, gracefully draping over trellises, garden walls, or other structures. When properly cared for, they can provide both shade and privacy in your yard. If you want these beautiful, cascading blooms to return each spring and summer, follow these simple tips to help your wisteria thrive without overwhelming your garden.
Choose the Right Wisteria Variety for Your Space

Wisterias come in various varieties, and some can grow quite large. Chinese wisteria (wisteria sinensis) and Japanese wisteria (wisteria floribunda) can reach up to 30 feet in length. Unless you have ample space and support for these types, consider native varieties, which are more manageable. "For most gardeners, American wisterias are the best choice," says Tamara Hogan, a plant expert at Fast Growing Trees. They offer robust growth and beauty without the excessive size.
Ensure Ideal Soil and Growing Conditions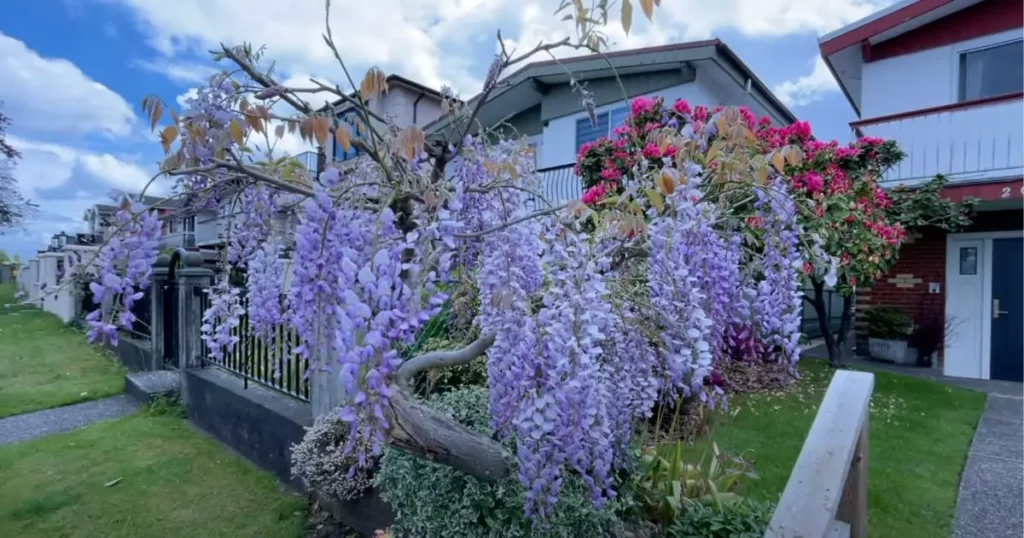 To maximize the number of wisteria flowers, provide your plant with the right growing conditions. Ideally, plant it in full sun and well-fertilized, moist soil. Wisterias don't thrive in drought-like conditions. Plant your wisteria vine in the spring or fall, giving it plenty of room away from other plants as it can smother neighboring vegetation.
Choose a Suitable Garden Structure

Unlike ivy and creepers, wisteria doesn't have natural gripping mechanisms, so you'll need to provide a supporting structure. "Wisterias need something to cling to as they grow," Hogan explains. To prevent damage, particularly from the roots, use a trellis, arbor, or wall-mounted wire to help support your wisteria vine. "A basic trellis is an excellent choice to provide the necessary support," says Hogan. This setup also makes pruning more manageable and allows the plant to receive adequate sunlight.
Maintain Your Wisteria

Wisteria, especially Japanese and Chinese varieties, requires regular pruning to keep it in excellent condition. "Don't expect this plant to grow on its own," advises Hogan. Since wisteria flowers appear on first-year growth, prune it in late winter to encourage new flowering. For Chinese and Japanese wisteria, additional summer pruning is necessary to control the plant's growth and prevent it from becoming unmanageable or encroaching where it shouldn't.