A Tear-Jerking Reunion, Great Pyrenees Dog Embraces Pet Dad After a Year Apart
The bond between a pet and its owner is a unique, unspoken friendship filled with trust, loyalty, and love. Our pets are a constant source of brightness, offering companionship during our darkest days.
Recently, an Instagram video went viral, beautifully capturing the heartwarming reunion between a Great Pyrenees dog and his pet dad after a year of separation. The emotional video has touched the hearts of millions, and we're eager to share this touching moment with all of you. Brace yourselves for a heartwarming experience!
The video commences with Great Pyrenees dog Ritchie and his pet mom embarking on a car journey to the airport, the excitement palpable in the air. Anticipation mounts as they eagerly await the arrival of Ritchie's pet dad, Vini (@viniciusbc88).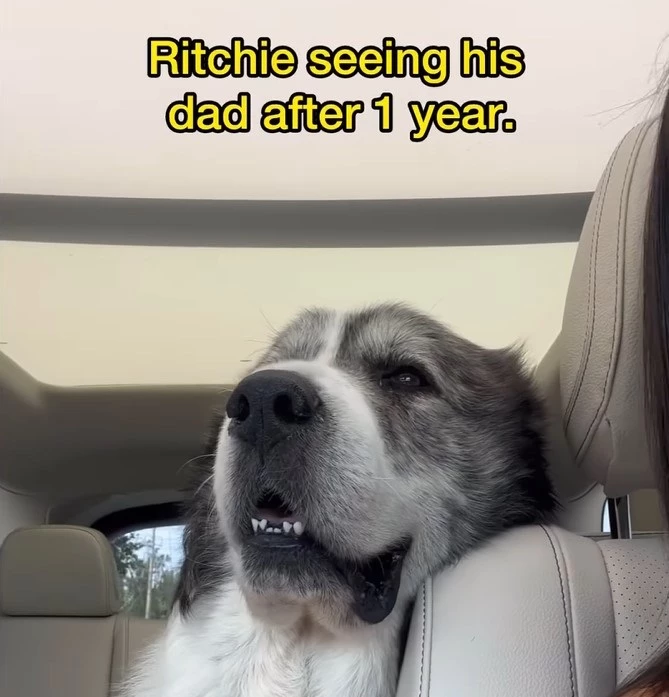 When Vini finally appears, Ritchie can hardly contain his joy. He rushes towards his pet dad, showering him with kisses and warm, affectionate hugs. It's a moment drenched in love and happiness, with Vini reciprocating the affection through heartfelt hugs and belly rubs.
What makes this reunion particularly heartwarming is the fact that Ritchie's parents have separated. Despite their parting, they both remain Ritchie's unwavering pillars of love and care.
The Instagram caption succinctly states,

"Vini caught a 5-hour plane ride to see Ritchie for just 1 day. Can you feel the love in this video?"

We're certain that the profound love between Vini and his cherished fur baby, Ritchie, has touched your heart, just as it did ours.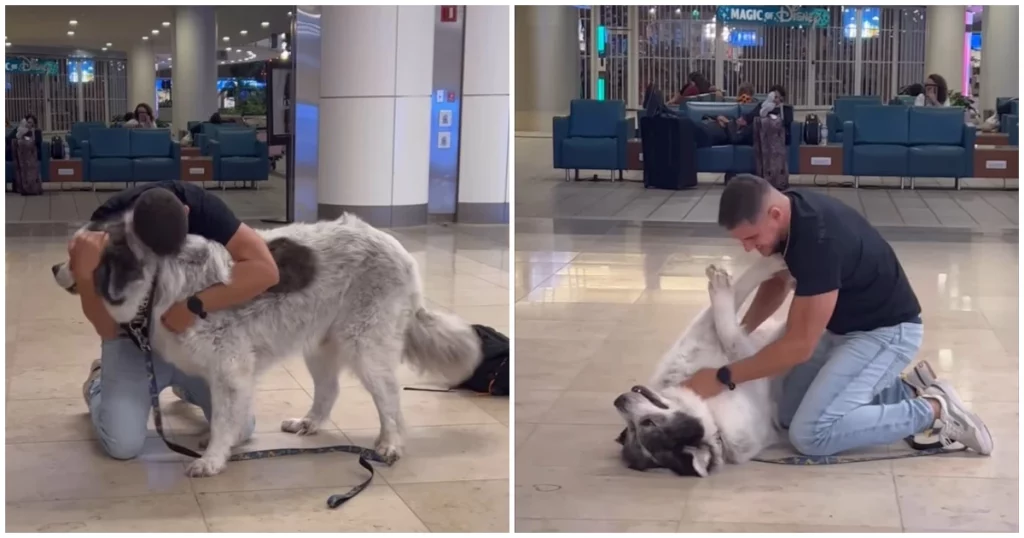 Vini's heartfelt comment on the video encapsulates the emotions of the moment: "I would cross the entire world, spending hours on a boat if necessary, just to see you again, even if only for a minute. I'll see you soon, buddy."
The video has elicited an outpouring of emotional responses from Instagram users:
One user hailed the maturity of both pet parents, saying, "Two fantastic humans putting aside their differences to ensure the one that loved them both unconditionally came first. Bless you both."
Another applauded the responsible and loving co-parenting, commenting, "That's incredibly mature and great for you both and the dog!"
A third person conveyed the unmatched love of dogs, stating, "Nothing like the love of a dog! We don't deserve them."
The video resonates with pet owners worldwide, with one user echoing the sentiment, "I love this so much! I always say the only reason I look forward to going home (from vacation) is to see my dog!" Another empathized with the challenges of separated pet parents, saying, "Why I felt like crying watching this. It's tough if parents are no longer together, and fur babies are caught in between. But I'm glad you guys do your best under the circumstances to be parents to this baby."
This heartwarming video demonstrates that love and dedication can transcend differences and distance, bringing warmth and joy into our lives. Ritchie's reunion with his pet dad serves as a powerful testament to the enduring and unconditional love that our furry friends provide, reminding us of the blessings they bring into our lives.