Dancing Pup Grooves to Grandma's Spanish Serenade
Dance, a universal language of joy, has the power to illuminate lives, whether you have two legs or four. Dogs, in particular, exhibit a heartwarmingly awkward and endearing dance that can melt hearts. In a delightful video that has become an online sensation, one furry friend showcases their unique dance moves.
In this charming display, the dog sits upright, front legs outstretched like a DJ spinning track and begins to wiggle its hips. The result is a whimsical, rollicking dance that may not win any awards for grace but is undeniably precious.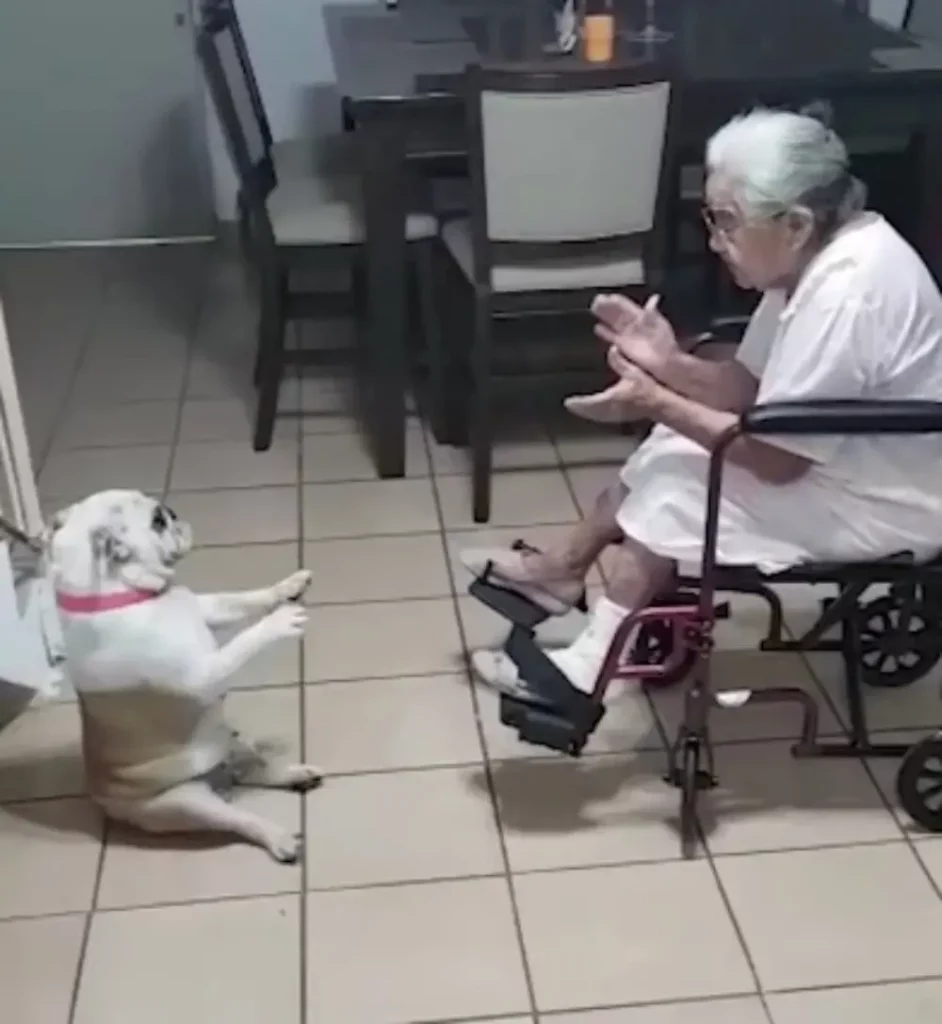 What makes this performance even more delightful is the dog's innate rhythm, adding an extra layer of charm to their moves. It's almost as if you could envision a hula hoop and the creation of an entire circus act centered around this adorable dance.
But there's a heartwarming twist to this captivating video. Seated beside the dancing dog is a sweet elderly grandma in a wheelchair, facing her furry companion. She joins in the rhythm by clapping along, serenading her loyal friend with her cherished Spanish tune.
For this delightful duo, dancing is just another cherished day in Grandma's company, a touching scene that radiates joy and warmth to all who witness it.
Amid a world filled with solemnity, this heartwarming spectacle serves as a gentle reminder of the pure, simple joys of life. Have you ever encountered anything as comically heartwarming as this? It's a rare and delightful sight that's certain to brighten your