VBSO Beloved K9 Candy Retires After Cancer Diagnosis Saluted By Her Entire Team
In a somber event that touched the hearts of many in Virginia Beach, the Virginia Beach Sheriff's Office bid a tearful farewell to their loyal K9 partner, Candy, a courageous German shepherd. Candy's recent cancer diagnosis took a devastating turn, and her condition rapidly deteriorated. At just 11 years old, she was preparing to retire after a distinguished career of service.
Virginia Beach, VA — On a poignant Monday morning, the Virginia Beach Sheriff's Office paid their respects during the final walkout for Candy, who had been their trusted narcotics-detection dog. The news of Candy's diagnosis last week left many in shock, as her illness progressed with heartbreaking swiftness. She had been an integral part of the Virginia Beach Sheriff's Office and was about to enjoy a well-deserved retirement.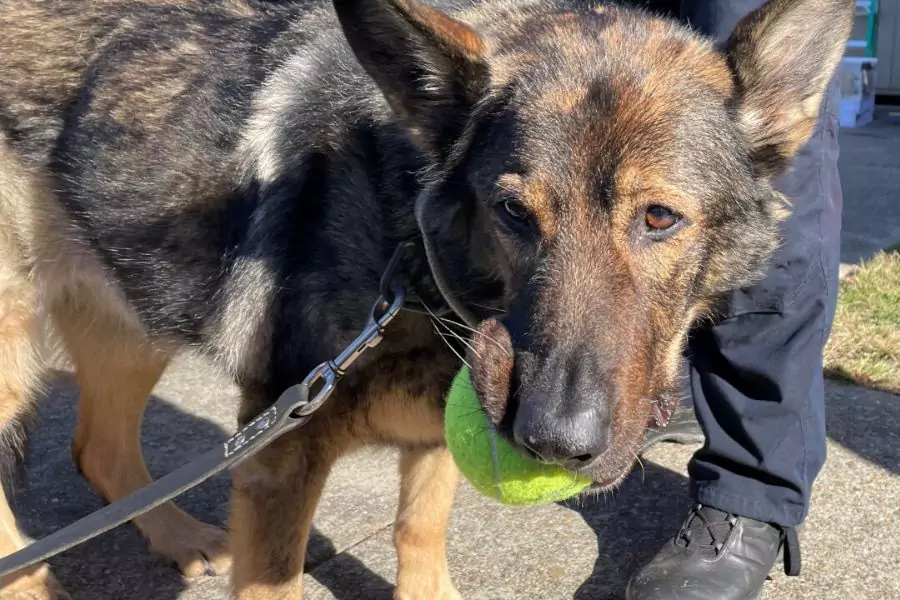 As the sun rose over Virginia Beach, deputies gathered in a solemn tribute at the Virginia Beach Correctional Center, lining the hallway to salute Candy on her last journey away from her duty post. Candy clutched her cherished tennis ball, a symbol of her tireless dedication, and was accompanied by her loving family: Master Deputy II Anthony "Tony" Natalzia, his wife, and their three children.
In an emotional news release, Natalzia fondly remembered Candy's outstanding service, saying, "Candy was a true pro. She was the first VBSO K9, the OG. She loved to work; she lived for it. There is no doubt in my mind she stayed strong and continued to fight until she just could not anymore. The bond and trust we had was something I had never experienced before. Candy will be missed."
Candy had been one of three K9s in the Virginia Beach Sheriff's Office's K9 unit. Among them were Gaston, a 7-year-old German shepherd certified in detecting explosives, and Pablo, a 2-year-old Belgian Malinois undergoing training in narcotics detection. Notably, Candy was the sole K9 certified in detecting marijuana, a specialization that set her apart, as marijuana detection wasn't included in Pablo's training due to the legalization of marijuana in Virginia.
One endearing detail that captured the hearts of those who knew Candy was her unwavering love for her tennis ball. She clung to it during her battle with illness and never wanted to part with it, even in the hospital.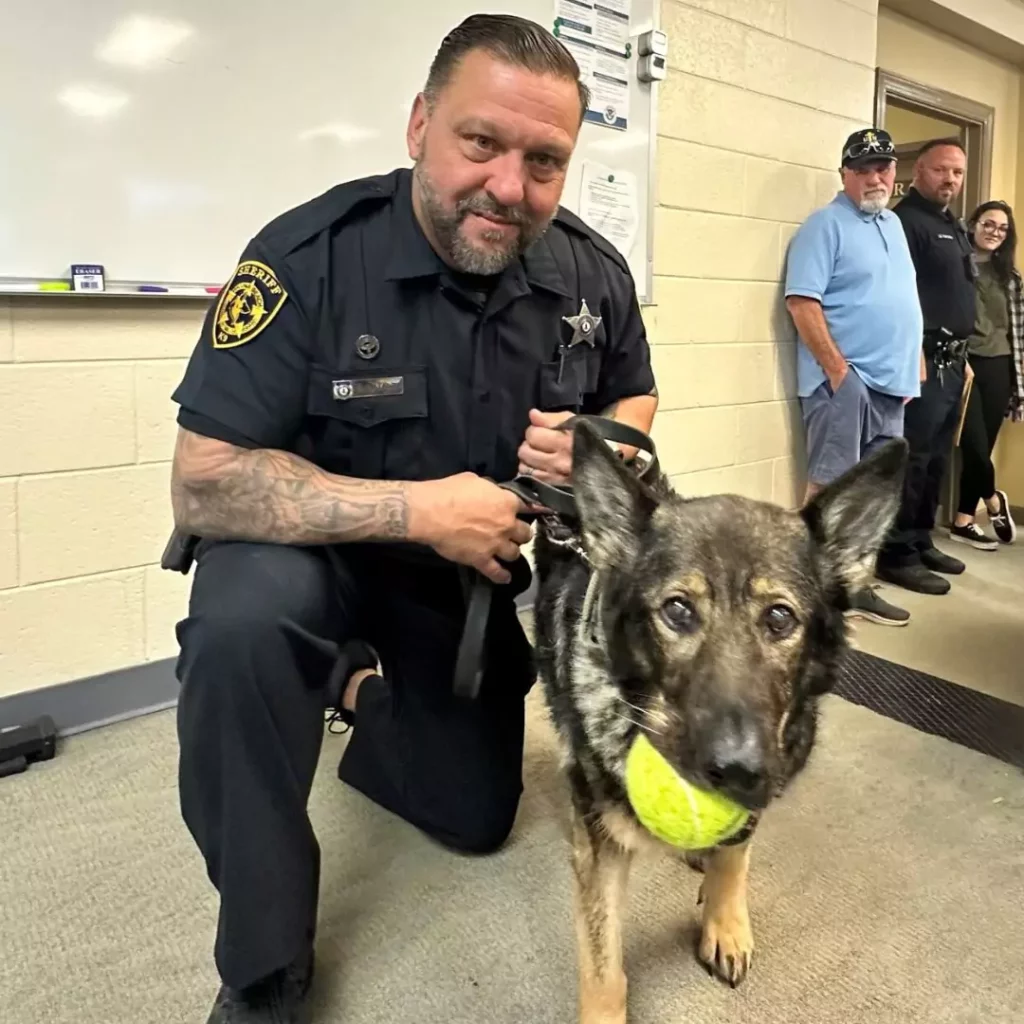 Virginia Beach Sheriff Rocky Holcomb expressed his gratitude and sorrow, stating, "The Virginia Beach Correctional Center and this community are safer thanks to K9 Candy. We are grateful for her service and for all our K9 deputies and their handlers. This is a hard loss for the VBSO."
Candy's passing is a poignant reminder of the unwavering dedication and sacrifice of our loyal K9 officers. Her memory will live on in the hearts of those she served, protected, and inspired.